The Board
Elizabeth Carruthers – Chair
Educator/Consultant: Arts, Culture & Sustainability, artist and academic. Bio: "Beth" is an internationally exhibited and collected artist, curator, author and educator whose work for three decades has engaged Culture, Community and Sustainability. She is currently undertaking doctoral research and writing a book.
Karen Myskiw
Karen June Myskiw is an enthusiastic creative, practicing artist, designer, and educator. She has worked as a landscape designer and planner on urban planning, master planning, and residential design projects. As principal of JardinsDESIGNS, Karen has over 15 years of established design experience, JardinDESIGNS focuses on the seamless integration of indoor and outdoor living rooms to create an atmosphere of wellness. She also offers workshops and retreats on gardening, foods for sustenance, and artmaking. With Non-Profit organizations, she created gardens in schools, while teaching about healthy eating. Her local and international photography documents genus loci of the landscape, food, and art. Through her artistic practice, she explores Nature and abstract themes via watercolor, acrylics, or mixed media. As a member of Artists Rendering Tales Collective, Inc., her artistry finds the greatest expression in working communally on public art projects.
Kelly Gartner
Originally from the Peace Country, Kelly attributes her curiosity for spatial phenomena to the cool prairie evenings watching the Aurora Borealis. Inspired by nature's paintbrush, Kelly has long been interested in art and design and pursued architecture to apply this interest and to foster an understanding of the power of space on the individual and collective psyche. She holds a Bachelors of Architectural Studies from Carleton University and a Masters of Architecture from the University of British Columbia. She has participated in architectural and design exhibitions across Canada and abroad. Kelly has worked as an architectural designer in Vancouver for over nine years with experience primarily in residential, mixed-use and cultural buildings with complete buildings throughout Metro Vancouver. Kelly is currently focused on creating new artist space prototypes, starting with the creation of Grey Stone Studio.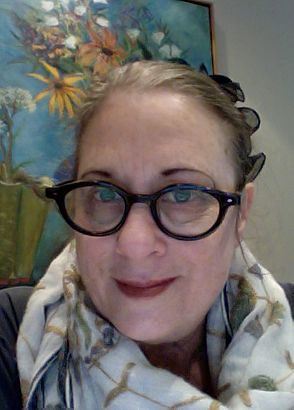 Laura Lee Coles
Laura Lee Coles is a researcher and multi-disciplinary artist whose interests include human, technology, nature interaction, and the re-visioning of public space. She is a published author and presents her research internationally. Papers are accessible through academia.edu. As an exhibiting artist, her practice consists of photography, video installation (interactive, contemplative and site-specific), and naturalist collage making, which includes participatory community-engaged projects. Laura holds a Master of Arts from the School of Interactive Arts and Technology at Simon Fraser University. She is an experienced producer of special events and a seasoned project manager, who functions as the Artistic Director of LocoMotoArt
Ross Moster – Treasurer
Community organizer and food network coordinator. Bio: Founder and President of Village Vancouver Transition Society, Ross is recognized locally for extensive implementation of community-engaged workshops and projects. He is a former member at large of the Vancouver Food Policy Council and also chairs a VFPC working group.
This site is in pre-launch. Some things may be missing or subject to change.